About the Marine Art of Steve Rogers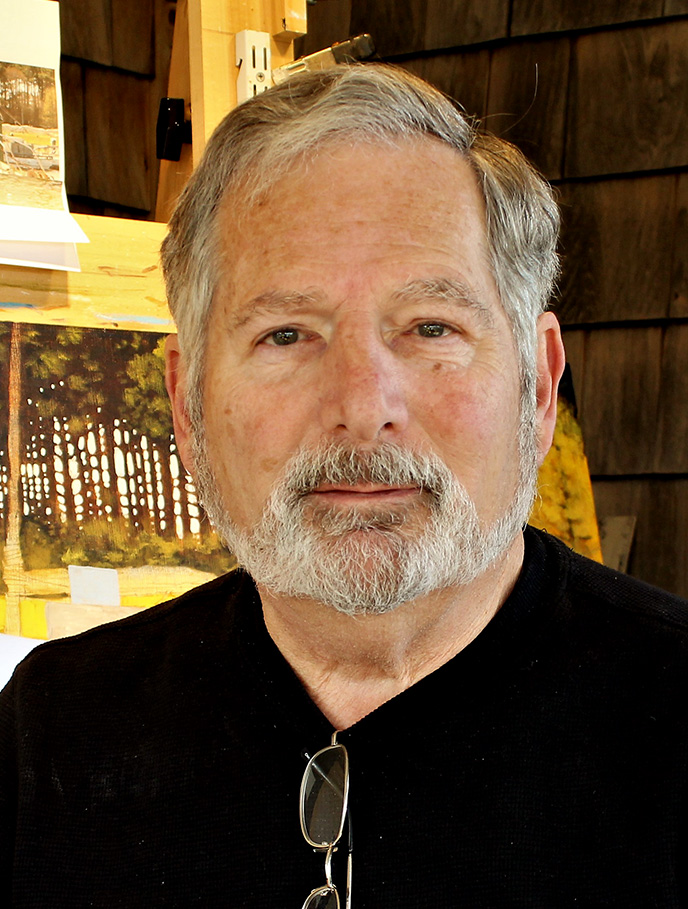 Personal Statement
My work is best described as marine art. I can't remember a time when I wasn't fascinated by boats, the ocean and the coastal marshes. I love the structure inherent in the design of a ship, or the docks and warehouses of a working waterfront. So much of what we see today of our marine heritage is slowly fading away under the irresistible and relentless pressure of development. My work is simply a small effort to preserve some memories of what used to be for those who remember fondly, and those who are unaware of what life was like only a few short decades ago. Some people have said there is a sadness about my work. To some extent, there is. But it is more a recognition, admiration, and respect for the lives and work of the watermen.
View Steve's "Meet the Artist" video, produced by the Delaware Division of the Arts.
Steve Rogers has loved boats and water all his life. Not only does he paint boats, he builds them in ship model form. He is a nationally recognized ship model builder, has written five books on the subject, teaches at the Woodenboat School in Maine, and won a certificate of commendation at the year 2000 Modelbuilders Competition at the Mariners Museum in Newport News, Va. Steve is also a signature member of the American Society of Marine Artists.
Although model building and fine art would seem unrelated, each supports and enhances the other. Understanding construction methods, thinking in three dimensions , and working from blueprints and photographs allows Steve to visualize the boats and ships that become the subjects of his paintings.
Steve works primarily in acrylics and paints traditional working craft. These are not pampered fiberglass yachts, but hard-bitten and over-worked oystermen, crabbers, and menhaden steamers. His paintings capture the toughness and durability of everyday working boats and the sheer beauty and stark terror of the weather and waters they work in.
Steve is the recipient of the 2005 Established Artist Fellowship from the Delaware Division of the Arts. He has been honored with the title "Master" in the 2015 Delaware By Hand Masters Exhibition. Steve is represented by the Peninsula Gallery in Lewes, Delaware. He also was recently inducted into the Delaware Maritime Hall of Fame for his work painting the ships of the Menhaden fleet.